Tivemos a oportunidade de colocar algumas questões aos Darkest Era uns dias antes da vinda deles a Lisboa, Portugal, para o concerto integrado na tour que estão a fazer com os Arkona e Dalriada.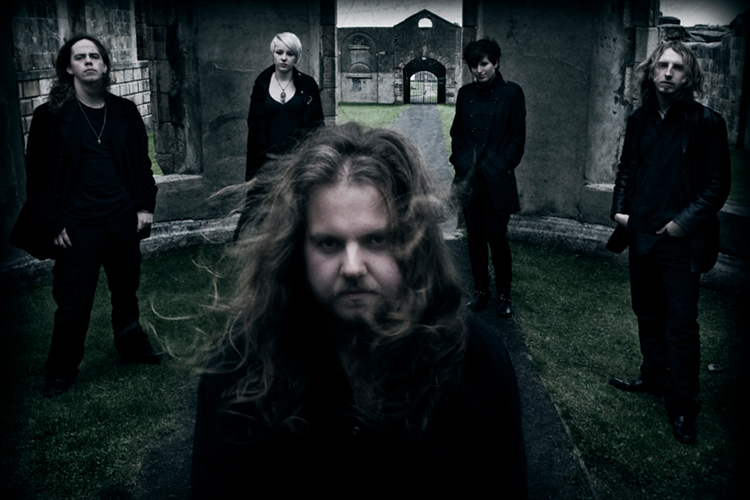 So, what can you tell us about yourselves?
We are a heavy metal band from Ireland with influences from traditional, black, doom and folk music. We are 5 musicians; Krum, Ade, Sarah, Lisa and Steve. We have one album out on Metal Blade records. We are currently on tour with Arkona and Dal Riada destroying stages all over Europe.
After 2 EP's in 2008 and 2010, you signed with Metal Blade Records and last year your debut album "The Last Caress of Light" was released. That must have been a huge change for you guys. How's it been working out so far?
Obviously we could not pass up the opportunity to work with a label like Metal Blade. It's not a chance that many bands get. It has been fantastic working with them so far. Our first album was very well received and the band received a lot of exposure in new places because of it. However some people think everything is easy for us now, which is not the case. We still have to work very hard to get the band on tour and so on. But the label have been very supportive. We are really looking forward to the future with them.
You're about to go on tour supporting Dalriada and Arkona, will all bands playing some countries for the first time. What do you expect from that tour and how do you feel about being the only band whose lyrics are likely to be understood in most of those countries?
Apart from this tour we have played in Greece, Germany and Italy before, so most of the countries are new for us. The tour has been fantastic so far, we have been given fantastic reactions but you can especially tell how popular Arkona are, people are going crazy for them every night. I think it's maybe good that people can understand our lyrics but not essential; music transcends language and I have been enjoying Arkona very much despite not understanding a word!
What are your plans for the future, after this tour?
After this tour we will close our doors on the world and enter a very intense period of writing. We are focused on album number 2 and are very much looking forward to getting our anguish, struggle, triumph and glory onto a new heavy metal record.
What can the Portuguese crowd expect from you on stage? How will it be?
They can expect an intense, melancholic, powerful heavy metal storm. A celtic darkness will fall on Lisboa and we will grasp the crowd until the dying breath.